What is BPM?
Business process management is a way of looking at and managing the processes that are now in an enterprise. It is an effective strategy to use in challenging times to create that business processes are more effective, as it will become a cost-effective and better organization.
The term BPM covers how we study, identify, edit, and track processes to make sure they run smoothly. Business process management is the best idea of business practice, enclosing methodologies and structured ways.
BPM Lifecycle Model: Yoroflow
The workflow modelling phase begins when we collect information about the process. It is time to get to understand what are all the phase, who involve in this, where does the business process start, where it completes, and what is its purpose.
With all that details in mind, Yoroflow creates a workflow model to visualize the business process as a whole. Also, Yoroflow starts to check for growth opportunities and negative points since we have a professional knowledge of the BPM. With the business process defined, it is easy to test any scenarios and view what can complete. It is also essential to check and see what has been completed. Then to simulate use cases and check what works.
In the screen below, you can view a Yoroflow workflow diagram that is free for business process modelling and documenting: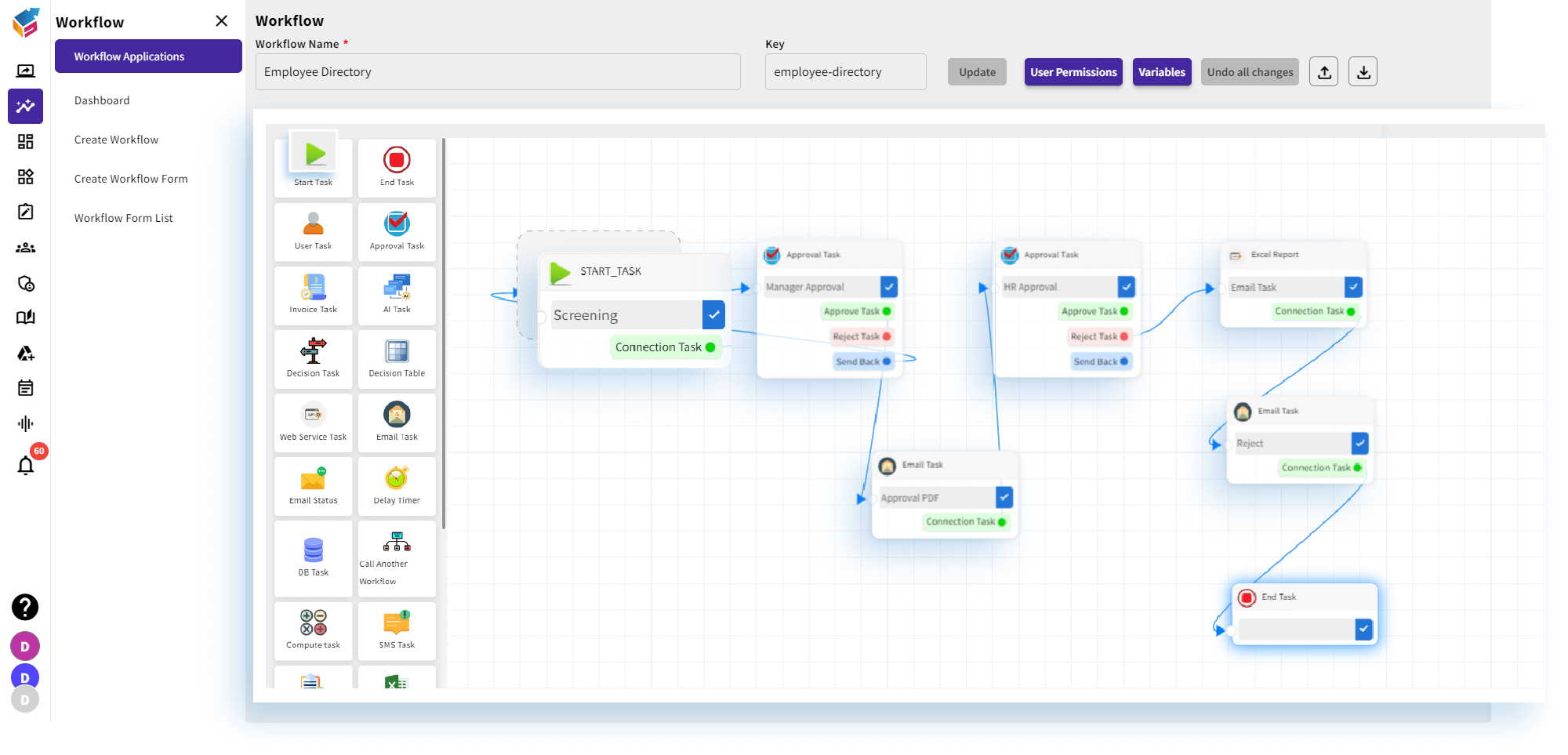 How Yoroflow Fits into the BPM Lifecycle?
Here is Yoroflow fits into the any-sized BPM lifecycle.
1.Design
It all starts with the business process identification that needs automation. The second step is to write down the past decisions, actions, procedures, and the people who participated. A mock-up form comes in handy as it aids in the data collection and display. The form can be routed here with the help of a review-and-approval workflow once it has gathered and displayed the necessary data.
2.Implement
Yoroflow's BPM software is needed to smoothly implement the BPM strategies as stated out during the designing stage. Indeed, there is a chance of manual implementation, although such will characterize by inability and will proceed to be paper-oriented. The better way here would be to introduce the business process to some trusted people first to acquire confidence and get room to fix issues that may occur at this point.
3.Monitor
This stage refers to the evaluation tasks performed and data gathered with the view of the critical activity analysis. The aim here is to accomplish the target quickly by getting rid of the time-consuming. The workflow aims at ensuring high efficiency in all the business processes. The management should keenly analyse the performance indicators to find if the model in doubt leads to the success of the set goals.